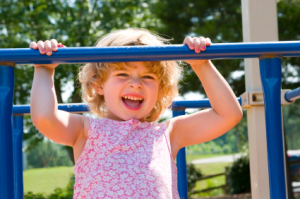 The Early Years Learning Framework is part of the Council of Australian Government's (COAG) reform agenda for early childhood education and care and is a key component of the Australian Government's National Quality Framework for early childhood education and care.
EYLF Principles
The Early Years Learning Framework describes the principles, practice and outcomes essential to support and enhance young children's learning from birth to five years of age, as well as their transition to school.
The Framework's vision is for all children to experience play-based learning that is engaging and builds success for life. It is a guide for early childhood educators who work with children from birth to five years.
EYLF Educators
Educators need to use the Framework in partnership with families, children's first and most influential educators, to develop learning programs responsive to children's ideas, interests, strengths and abilities, and recognise that children learn through their play.
Through meaningful environments and programs, interactions and conversations, educators will be able to ensure every child has the opportunity to develop a strong sense of wellbeing and their identity, make connections with their world, develop confidence and be involved in their learning.
Implementing EYLF
Implementing this framework must be reflected in all aspects of your day… in your resources, room displays, experiences, interactions, reflections, journals and how you, the educator, engages with the child.
To learn more about how you can create this environment and document this evidence, feel free to book into one of our workshops.